© 2020 Jacqueline Creative. All rights reserved.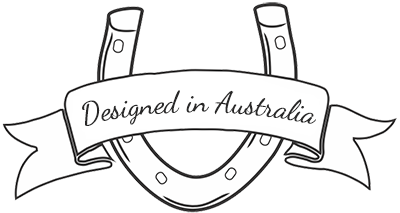 Glamour Gals and Vintage Babes
Add a little luxe to your life with the splendour of silk. Inspired by vintage style, make your outfits shine with this timeless and classic accessory. Nothing compares to the beautiful feel of a pure silk scarf, enjoy taking luxury with you wherever you wear it.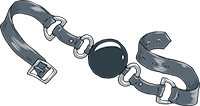 Domina
— Have a fetish for fine accessories?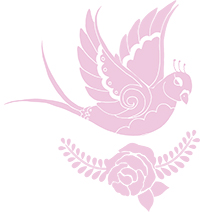 Birds of a Feather
— Feather your nest with a classic bandana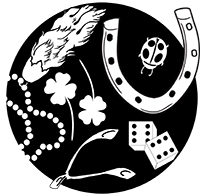 Lucky Me
— Roll the dice but don't gamble with your look.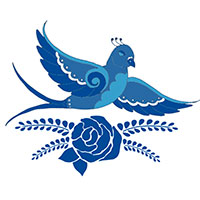 Birds of a Feather
— They say they flock together, but be a peacock among the pigeons
Traditional bluebirds fly across royal blue skies as the joyful freedom of flight is captured in the flutter of silk.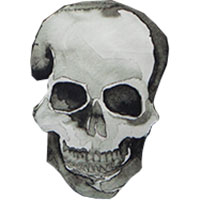 Belle Morte
— If creepy is your cool
Gothic embraces the glamorous in a tale of tragic demise. The only thing not dying is your sense of style.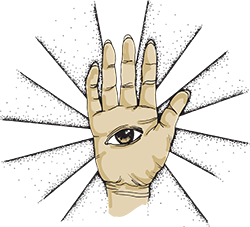 Psychic Hand
— If you are searching for the answers, ask the psychic hand
Mysticism etches itself onto silk for communion with the spirits. Rich with the symbolism for a séance, complete with planchette for the modern medium.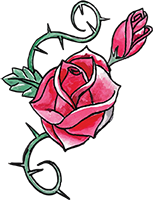 Secret Garden
— Will you be the prettiest of flowers or the sharpest of thorns?
Everythings coming up roses with a riot of watercolour blooms, where vines entwine amidst decorative ironwork for a dangerously romantic print.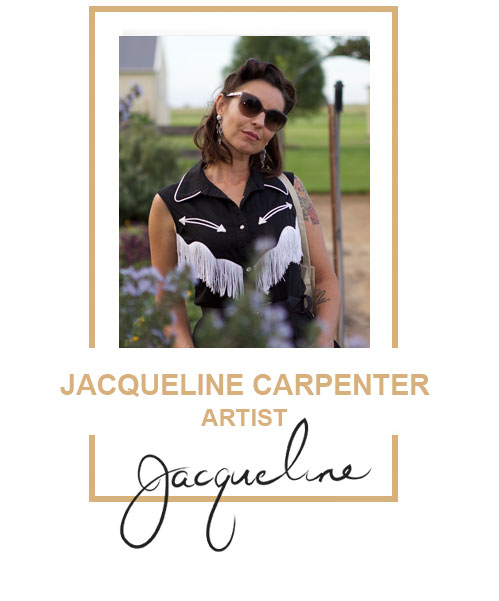 Meet the Designer
— passion, creativity and a little bit of kookie
I've been drawing since I could hold a pencil. Art has been a constant passion that has been with me my entire life. I adore everything old and stylish! Inspired by the vintage glamour I love, I am enthusiastic about creating gorgeous lifetime keepsakes that add a special touch of classic luxe to the everyday gals wardrobe. I am into the weird and wonderful, the cute and silly, with a little bit of sultry thrown in for good measure! For the classic pinup or the modern muse, I hope my scarves give you the same joy I find in wearing something that feels beautiful and is well made.
A scarf is such a timeless piece, is super versatile and can totally make an outfit that little bit extra! All my designs begin with my own hand drawn illustrations. Then I frankenstein different scanned drawings and create a digital collage which ends up being the finished piece. My artworks are then printed in super limited numbers onto gloriously soft and shiny silk for you to enjoy! I know you will adore them just as much as I do. Xx

"My inspirations come from everything from fine art to 80's barbie dolls. I enjoy a good pair of slacks, and i'm rarely late..."

From our blog
The recent posts from the blog